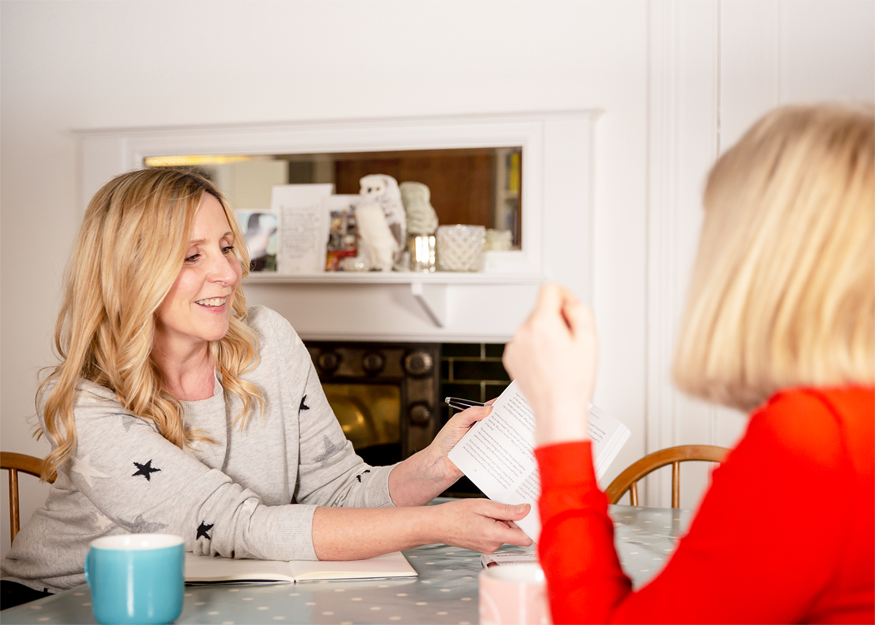 Edinburgh Life Coaching & Business Coaching
25 years' experience
"To put it simply, coaching with Alison has changed my life! In a short few months, I have regained my confidence in my abilities and I am a happier person." Laura
I'm Alison Outred, an experienced life and business coach. For the past 25 years I have been successfully helping people make positive changes in their lives to get the results they want.
If you've reached a crossroads in your life and you're not sure which direction to take, if you're feeling stuck and not sure how to move forward, or you're feeling unmotivated or unhappy in yourself, you have come to the right place.
Coaching is a powerful set of skills and principles designed to unlock your power and potential to grow, change and achieve.
At its simplest, it's a conversation between two people where one person, the coach, facilitates the thinking and learning of another, the client, to help them solve a problem, make a decision, take action and achieve a particular outcome.
It is also much more than that and, when done with expertise, respect, care and intuition, it can have truly magical results.
Coaching is positive, solution-focused and is based on the principle that 'potential minus interference equals performance'.
My role as a coach is to remove the interference, such as confusion, fear, or lack of confidence, that is currently stopping you from thinking clearly, seeing solutions or taking action. It is not to advise or provide solutions—a common misconception and actually another form of interference.
The magic is in the coaching skillset and process itself rather than the coach's knowledge in any particular area and, as such, it can be applied to any area of your personal or professional life.
"I have recently completed six life coaching sessions with Alison which have been truly life changing … She is very easy to get on with, professional, passionate about her work and cares for her clients." Keith
I love coaching and helping people live the life they want. I firmly believe we are all special, unique human beings with all the power and potential to achieve our goals, but sometimes our limited perspectives, fears and unhelpful thinking habits get in the way.
Whilst we can all do some self-development work to install better habits and improve our thinking, it can be difficult to unlock our full potential on our own for two reasons:

We don't see the world or ourselves objectively. We all have blinkers and blind spots. Our individual perspectives and beliefs about the world feel so normal that we confuse them with reality and get stuck in that mindset.

Making changes and doing something new involves stepping outside our comfort zone and that can make us feel exposed and vulnerable. It can bring up all sorts of fears and insecurities such as fear of failure, of feeling disappointed, of not being good enough, even if you're normally a very confident person. That discomfort then leads to avoidance, procrastination, analysis paralysis or perfectionist behaviours that stop you taking effective action.
This is where coaching can be hugely beneficial. I can help you:

Get a full 360 degree objective view of your situation, shining a light on any blind spots and perspectives that are based on belief rather than fact and helping you see things more clearly, eliciting fresh insights and solutions that you perhaps didn't see or consider before.

Tackle unhelpful beliefs, behaviours, fears and insecurities and overcome obstacles and barriers so you are able to take action with courage and confidence.
My coaching services are broadly split into Life Coaching and Business Coaching. You get access to the same coaching skills, expertise, tools and resources with both but the fees and set up are slightly different.

If you're an individual looking for life coaching on any area of your life or career and paying for this yourself, please click on the Life Coaching option for more information.

If you're a business looking for coaching for yourself or a member of your team and paying through your business, please click on the Business Coaching option.
"I thoroughly enjoyed our sessions. I found them enormously valuable, and it really helped fast track my career and my development. I've now got that promotion I was after so a happy ending!"
Steven